We're Renovating!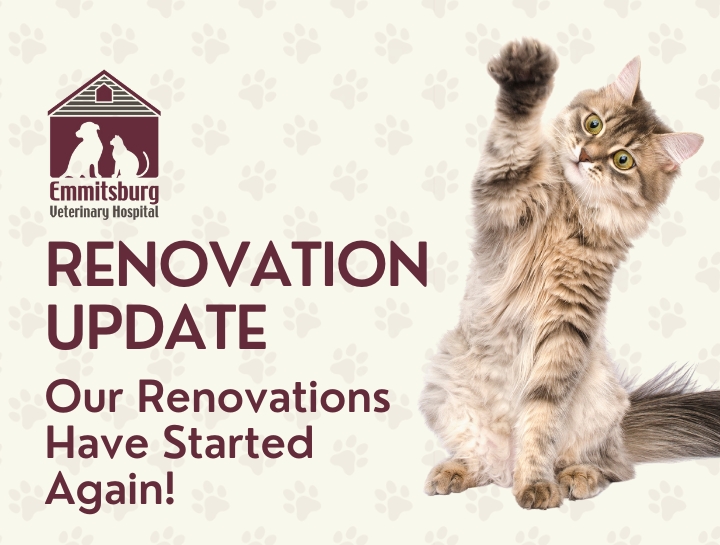 May 11, 2023
We are excited to announce that our renovations have started again! Our renovations were temporarily on "paws" as we began renovations in September of 2022.
At this time, our renovations are moving forward on the front part of our hospital. During this time we will be going to full curbside appointments for all exams. This part of the renovation is considered phase two and will take several months to complete.
Our hospital will undergo two phases of renovations. In phase one, which is already complete, we have added larger runs and updated our kennel areas.
In phase two, we will add two new exam rooms, a new surgical suite, a new treatment area, and an overall facelift and redesign of the practice.
Emmitsburg Veterinary Hospital has gone through many changes since opening in 1955, but our core mission remains the same: to provide our patients with the highest quality of care possible. The newly renovated space will better support our ability to provide this high standard of care!
Be sure to follow us on Facebook to see our renovation progress.
Thank you for your patience and understanding throughout this process. We can't wait to see you and your pets in our updated space!
Call (301) 447-6237 with any questions or to schedule an appointment.